Zambia / Zimbabwe
Batoka
Transmission System
Engineering for the evacuation of the energy production of the Batoka Hydroelectric Scheme
Zambia / Zimbabwe
Batoka
Transmission System
The Batoka Gorge Hydroelectric Scheme (BGHES) has been demonstrated to be the least-cost of a series of hydropower investments originally conceived in the '70s as part of a cascade on the Zambezi River Basin. The project is being implemented by the Zambezi River Authority (ZRA), an organization equitably owned by the governments of Zambia and Zimbabwe, to develop, operate, monitor and maintain hydropower projects along the Zambezi River common to the two Southern African countries.
Zambesi River - Zambia and Zimbabwe
PLACE
Zambezi River Authority (ZRA)
CLIENT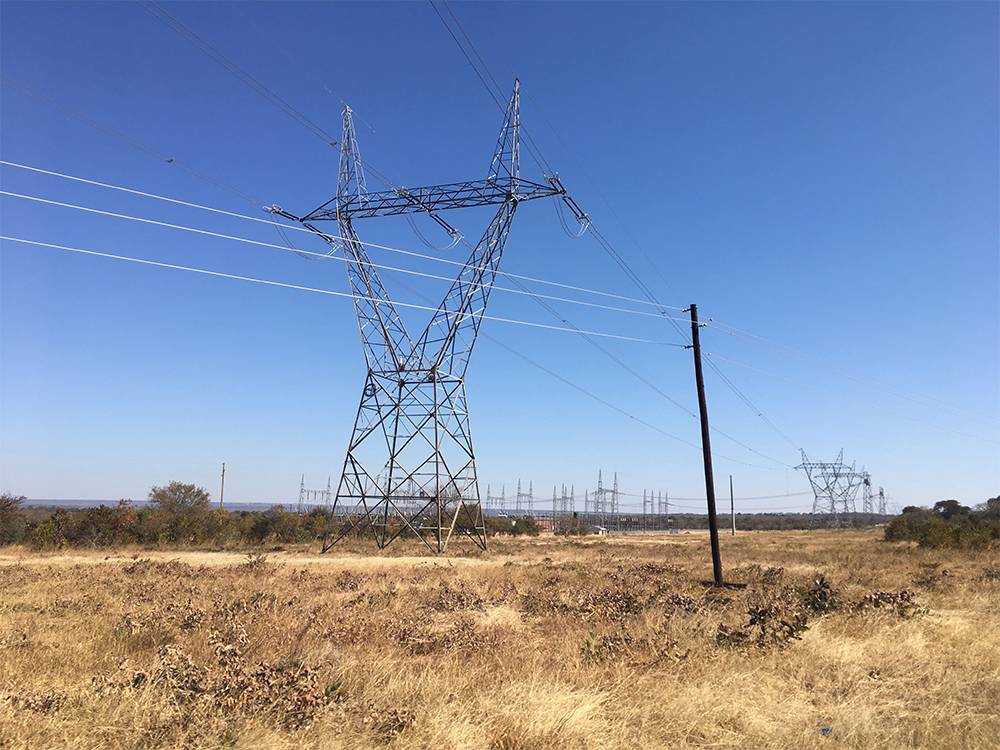 Studio Pietrangeli was entrusted to update and enhance previous studies, to produce a full feasibility study and bankable design.
Learn more about Batoka Transmission System
The assignment, financed by the World Bank within the framework of the feasibility design for the Batoka Hydro Electric Scheme (HES), entails the design of the transmission system scheme for the evacuation of the energy production from the Batoka HES and related interconnections to the national networks of Zambia and Zimbabwe.

The particularity of this outstanding project is its cross-border feature across Zambia and Zimbabwe. As part of the scheme, the project includes two hydropower plants, one per each riverbank, totalling 2,400MW with relevant stepping-up substations interconnected via 330kV circuits, and several lines heading to the respective national grids. The rated power of each power plant will be evacuated respectively via 330kV overhead lines towards Zambia (200km), 400kV to Zimbabwe (140km). In addition to the Zambia-Zimbabwe interconnector, the assignment also includes the extension of existing 330/220kV Mukuni and 330/132/88kV Muzuma substations and other new HV/MV substations.

This study made it possible to plan new lines as part of the high-voltage transmission network of both countries considering the development plans of the two beneficiary countries as well as the ongoing projects in the Southern Africa Power Pool.

Unconstrained power flow evacuation from the newly conceived BGHES was among the key objectives of the engineering studies tailored to the Zambia – Zimbabwe interconnector. SP has then proposed and studies Phase Shifting Transformers' connection viability by a custom-made insertion scheme evidencing flexibility, effectiveness as purposed to the required power flows regulation capabilities required by the ZRA, expressing simplicity and economics criteria.

This project has contributed to making Studio Pietrangeli one of the international realities involved in the electrification of the two countries.
Main Features
Power Houses (No.2, outdoor type, No.6×2 Francis Turbines, Qd=1645 m3/s, IP=2400 MW)
 Substations (No.4, 330kV and 400kV), 400kV phase shifting transformers
Interconnecting transmission lines in the two countries:
o No.3 transmission lines (L_tot=204 km, 330kV) in Zambia
o No.2 transmission lines (L=70+70=140 km, 400kV) in Zimbabwe
o No.2 x 5.5 km XLPE 330kV cable lines interconnecting the two step-up substations
Extension of existing Mukuni 330/220kV and Muzuma 330/132/88kV substations
Zambia – Zimbabwe
Batoka Transmission System
Engineering
Services
Pre-feasibility study (confirmation of scheme layout)
Network static and transient stability analysis
Master Plan update
Feasibility Study
Tender Design
Request Information